03/28/2023 06:00 AM Central
Karolien Simons
Dan is direct mijn vraag voor jou: "Kom jij met iedereen overeen?"
Als je antwoord "nee" is dan heb je meteen je antwoord op het "probleem" van je hond!
Wij als mensen hebben een bepaald karakter en dat is ook zo bij honden. We hebben ook verschillende interesses en houden van andere activiteiten. Als we kijken naar onze vriendengroep dan zitten hier vele overeenkomsten tussen. Het feit dat je met iemand niet overeen komt is omdat je van karakter botst of je niet dezelfde interesses hebt. We gaan dus op zoek naar iemand waarmee we iets samen kunnen doen omdat we hen over hetzelfde kunnen praten en hetzelfde denken!
Onze honden doen dus net hetzelfde! Een hele rustige hond zal dus ook andere rustige honden opzoeken. Hij zal het waarschijnlijk niet fijn vinden om tussen hele drukke honden te zijn. Een hond dat graag achter andere honden aanloopt tijdens het spel, zal een andere hond opzoeken die dat ook wil doen. Hij zal het irritant vinden als een hond begint een stok komt aandringen om ermee te trekken.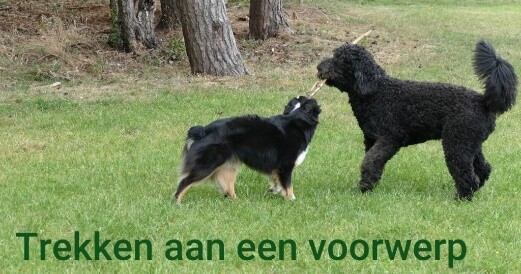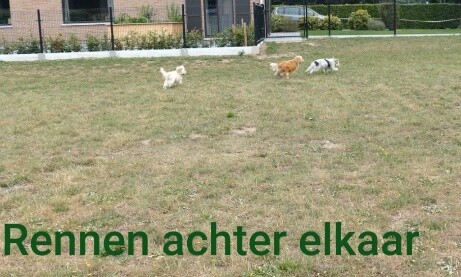 Hoeveel vrienden heb jij echt?
Meestal kan je die maar op 1 hand tellen. Ik bedoel hiermee dan echt hele goede vrienden waaraan je alles kan vertellen en toevertrouwen. Dan hebben we nog meerdere goede vrienden om iets leuk mee te doen en dan nog vele kennissen.
Bij je hond is dit net zo! Mijn hond Bilou heeft 2 vriendinnen. Met hen kan hij heel mooi samen spelen. Ze hebben hetzelfde spel en begrijpen elkaar. Andere honden mogen wel eens komen naar hen en als ze geluk hebben dan speelt hij met ze. Met andere honden is er totaal geen connectie en zal hij dan ook negeren. En dit is compleet normaal!
Dus is jouw hond asociaal of is het dus normaal gedrag?!