12/30/2022 05:00 AM Central
Karolien Simons
Oeps dat is lastig voor een dier dat een zeer goede neus heeft en dit graag gebruikt!
Snuffelen is zeer normaal en moet een hond ook kunnen doen! Hij krijgt op deze manier veel informatie binnen. Ik maak graag volgende vergelijking :
Hij "scrolt' met zijn neus door zijn favoriete social media kanaal als hij over straat met je wandelt! En niets is vervelender dan een verhaal niet helemaal te kunnen lezen…. Het is dus belangrijk dat je hem voldoende laat snuffelen! Anders bouw je frustratie op bij je hond en dan bereik je het tegenovergestelde effect.
Ik geef nog een praktische voorbeeld. Je bent met je hond in de losloopweide is, in de tuin of ergens anders en hij is aan het snuffelen. Je wil hem roepen maar hij komt niet… Vervelend voor jou maar ook vervelend voor je hond want hij wil zijn verhaal "aflezen". We moeten dus even geduld hebben en op de juiste moment roepen!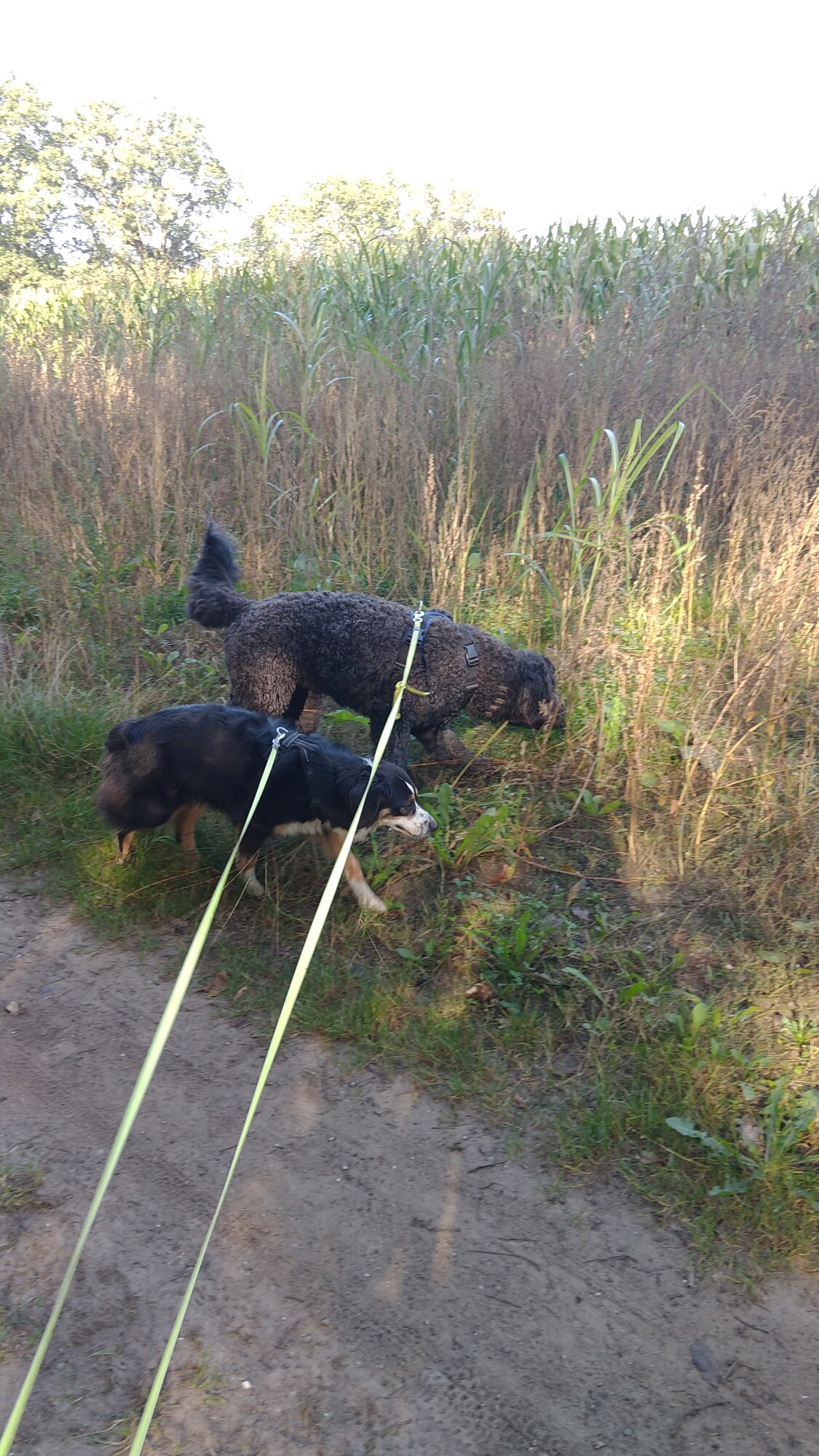 Snuffelen werkt dus ontspannend voor de hond. Het geeft hen een voldaan gevoel als ze alles goed kunnen ruiken. Ze ruiken tot 10x beter dan wij! Vaak lijkt het voor ons stom dat ze ergens aan ruiken maar we hebben geen idee welke informatie te allemaal te weten komen. Ze kunnen zelfs ruiken of er een teefje of reu net gepasseerd is!
Om je hond optimaal te laten snuffelen gebruik je best een lange lijn. Dit kan een gewone koord zijn van 3, 5 of zelfs 10m maar ook een flexi-lijn. (Echter voor pups raad ik de gewone koord aan vanwege de constante druk via de flexi-lijn). Ook de plaats zal bepalen hoe goed je hond kan snuffelen. De ene plaats bevat al meer geuren dan de andere.
Mijn conclusie: Beter 10min aan een lange lijn op een geurrijke plaats gaan snuffelen dan 30min aan een korte lijn op een geurarme plaats!
Meer advies nodig over het wandelen?